TO PUT A GS SHIFTER IN YOUR GT
if anyone has been following my other thread on the Ralco short shifter on the GT and it was a sucess. Ralco is the new TWM for half the price. i wanted to do a big how to with lots of pictures but i was a little unprepared and my camera died after like 2 pictures so im gonna make do.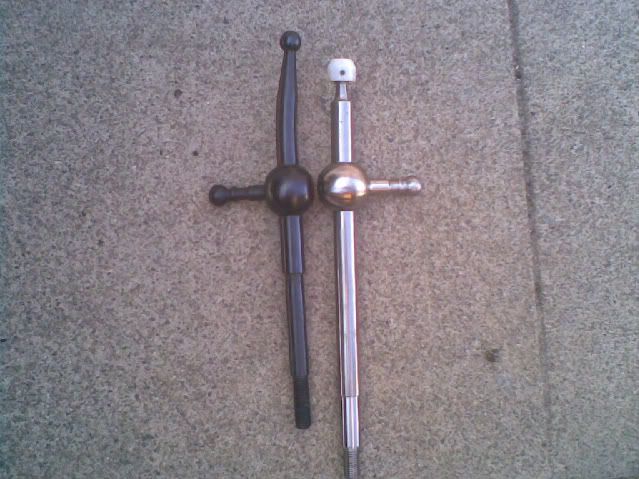 the short shifter is 1 1/4" shorter from the top of the ball to the end of the threads. this lenght or some of it needs to be taken out of the plastic reverse lockout piece.
looks like this:
the bottom plastic tab that sticks out and goes over a ledge that allows you to get to reverse, so you need to cut just above there and take out enought so that it is just below the slot where you took out the pin. that slot will also need to be extended but not by much just below the o-ring.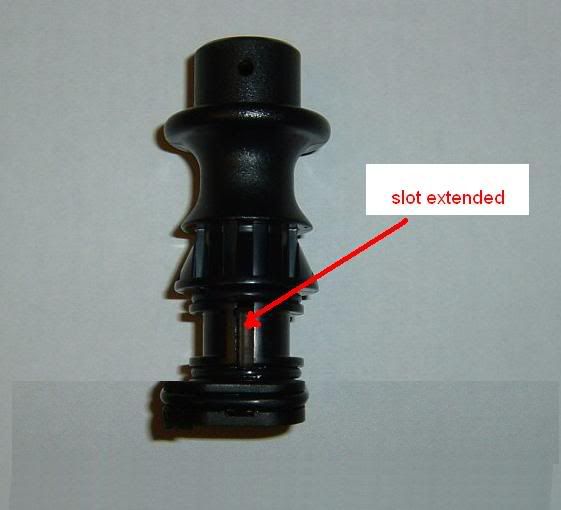 attach the the bottom tab using some epoxy resin (i also drilled a couple small holes and threaded threw some small wire and twisted it cuz i didnt wait till the resin was dry but will add strength). now last you need to drill a hole through the short shifter 3/8" above that metal thickness change for your guide pin.
now just need to re-assemble, my pins where re-usable but you can use a nail as a substitute if you have to. for the spring that pushes down on the lock out i just cut a piece of copper tube to slip down and put tension on the spring when you tighten down the shift knob. if you wanted you can drill another hole but this seemed easyier.