Ok the OEM spoiler from wooddashexperts.com is really easy to install… It took me about 2 hours to do by myself! If I would have had someone to help me it would have been a short install… probably less than 30 minutes!
Let's start off with the tools needed! A drill with a 5/16 bit and a ¾ bit. A 3/8 socket and ratchet, or a nut driver. Some tape and a tape measure and some black primer.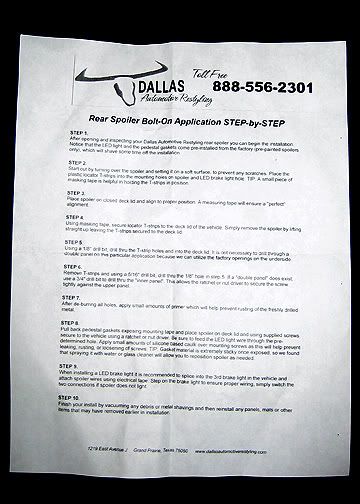 If you follow the instructions it's easy… I took the T markers and sanded the outside of them down a little so they would come out of the holes on the spoiler a little easier.
After the spoiler was placed and measured for center I took some tape and taped the T markers to the car and lifted the spoiler off.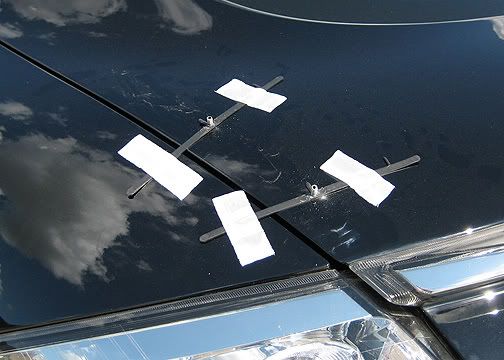 The instructions say to just drill the holes in the markers with the 5/16 bit but I drilled pilot holes with a bit that would fit through the holes and then drilled them out with the 5/16 bit… if I would have had a ¾ bit it would have been great to drill the underside of the second layer… I didn't so I just made them bigger with the biggest bit I had… it worked but not as well as if had the right tools!
I sprayed the holes with some black primer to cover the exposed metal.
I sat the spoiler on the trunk and lined up one of the holes and put the screws in and then tightened them up… smooth as silk! I topped it off with some primer on the screw heads to cover up the shiny silver screws…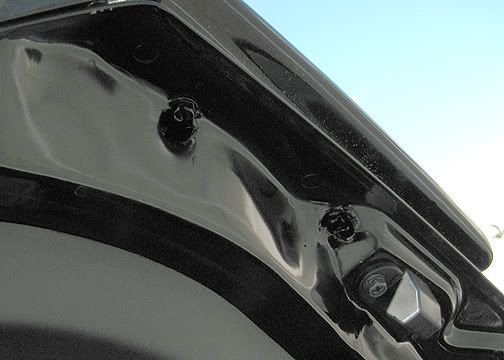 I would have taken more pictures but there just wasn't a lot to take pictures of! At least with me doing the work and taking the pics!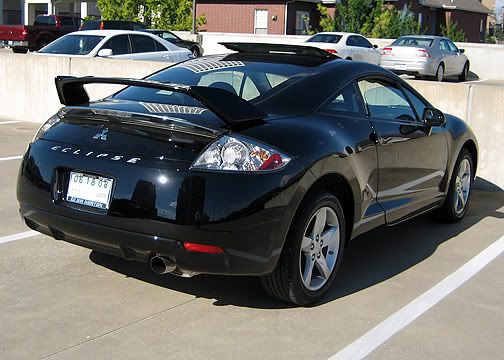 It turned out really well!