I have always been into eclipses, started out getting a 3g gs auto, then a gs 5 speed for a project car, sold that to a buddy and moved onto a real beat gt spyder 5 speed 3g that I have been slowly building up for fun. Got an internship 3 hours away from home, so I decided I would finally get something reliable and I have always loved 4gs, so I spent this whole year looking for a CLEAN like new 4g.. Finally picked one up last weekend.... 31k miles, 1 owner, 6speed premium fully loaded GT
The cars I currently own
gs auto (first eclipse) few mods include injen CAI, kyb struts, tein springs, etc:
the ratchet spyder gt 5 speed, mods include d2 coils, poly motor mounts (planning to use mostly for auto cross):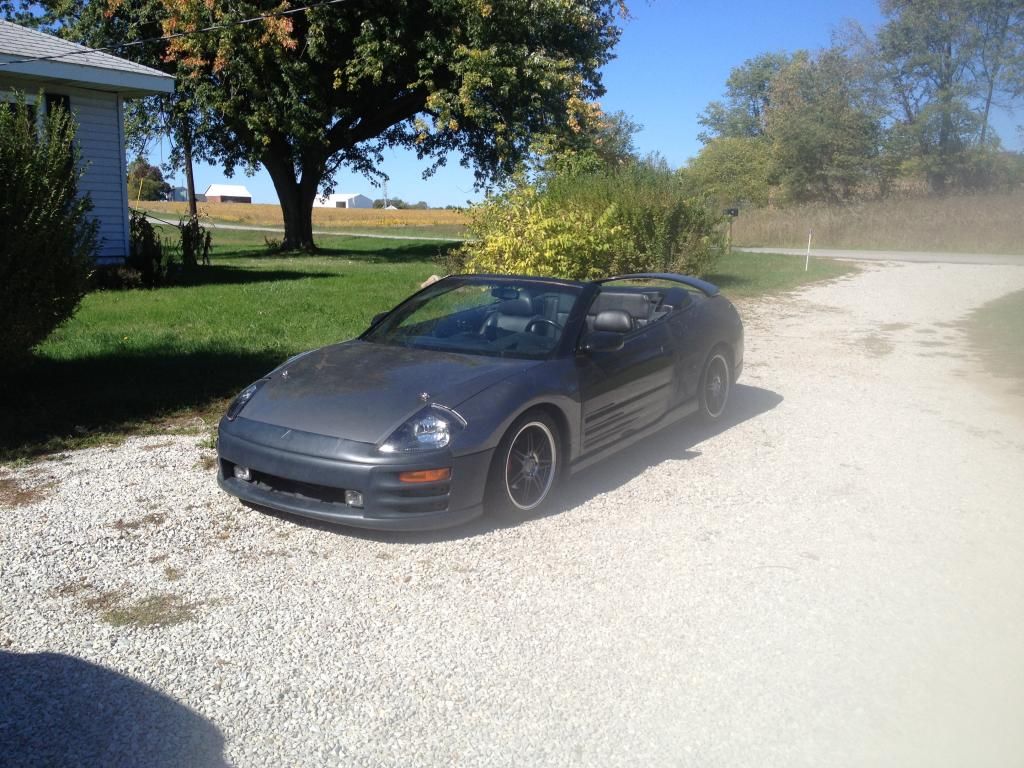 and my new 4g gt 6speed parked with the 3g auto, yes I park in those "compact car" spots like an asshole infront of my apartment
:
the 4g is literally perfect condition, no dings, paint blemishes, and no interior scraps/rips, came with all paper work including the price sticker. I am overall real happy with the car.
Plans:
I mostly want to keep this one stock, trying to score some springs cause the wheel gap is almost as unbearable as the 3g stock one. But other than that, this one is so well preserved and garage kept, I want to keep it simple/stock.