Hey guys, I posted a thread a while ago and completely botched the pics. Here we go again, and this time with prices lowered. All prices are still OBO!
Heated/Cooled seat system for a single seat - $50 shipped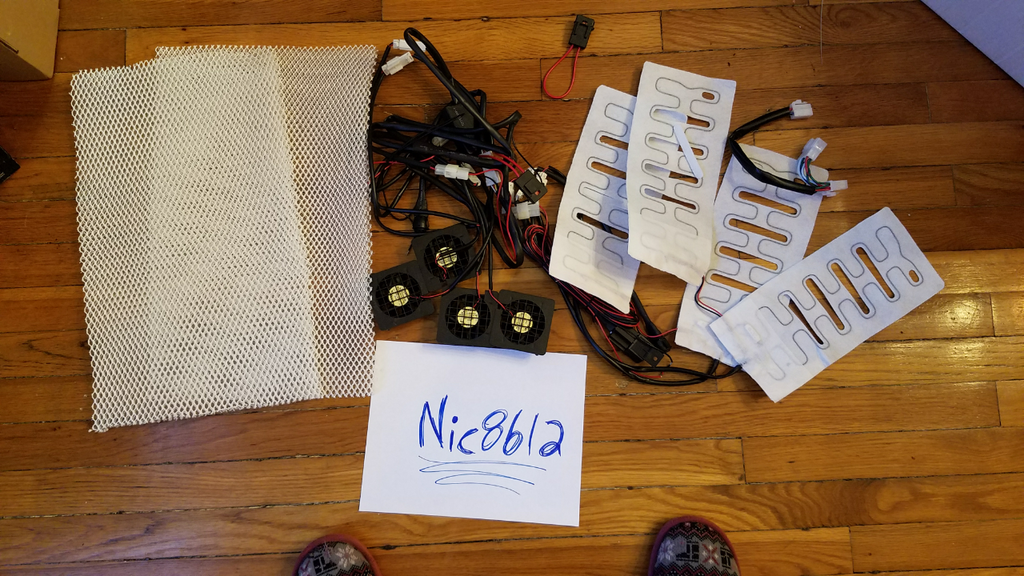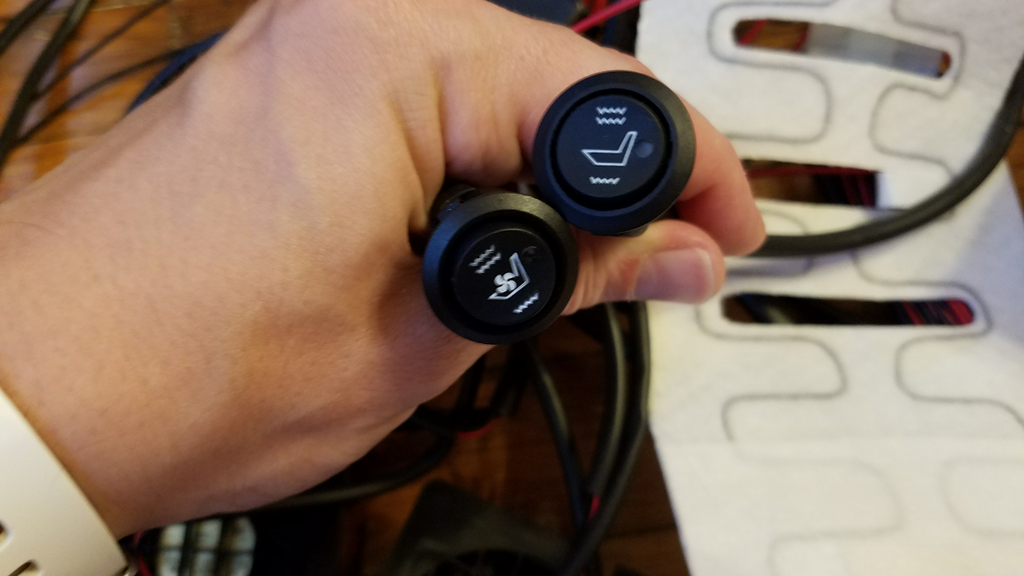 Brand new RRE pulley and belt - $100 shipped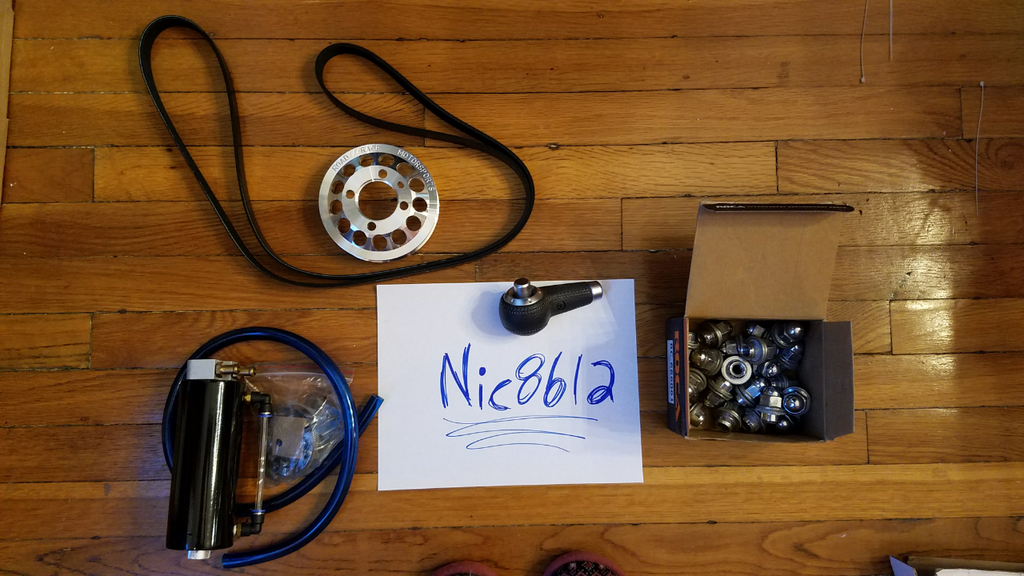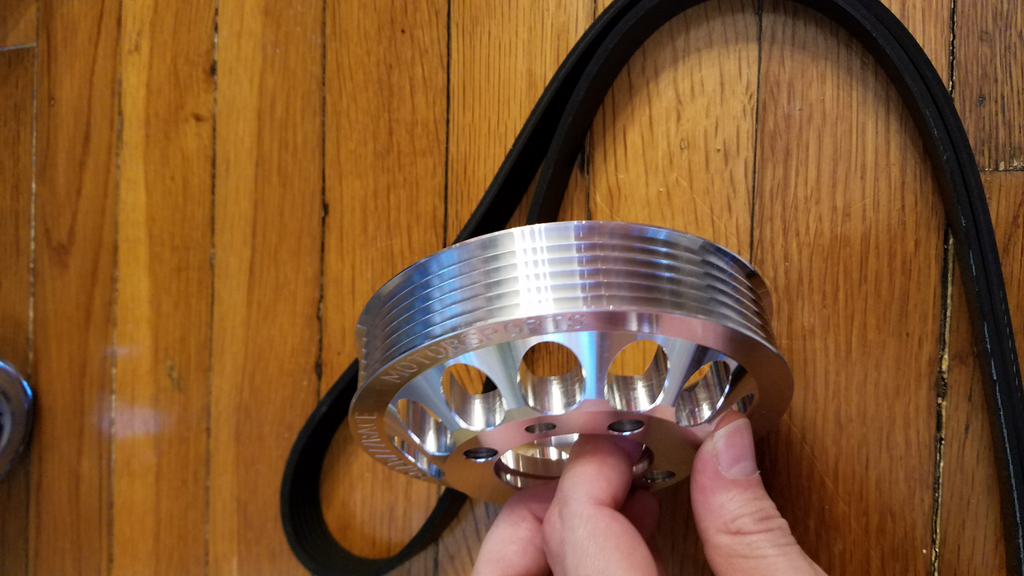 Also in the pic:
- new generic oil catch can - $20 shipped
- Used auto knob - $10 shipped
Chinese brand alarm, proximity key, remote start and push button start kit, complete with instructions - $50 shipped
Full four wheel set of Callahan drilled and slotted brake rotors, plus Red Stuff brake pads - $200 shipped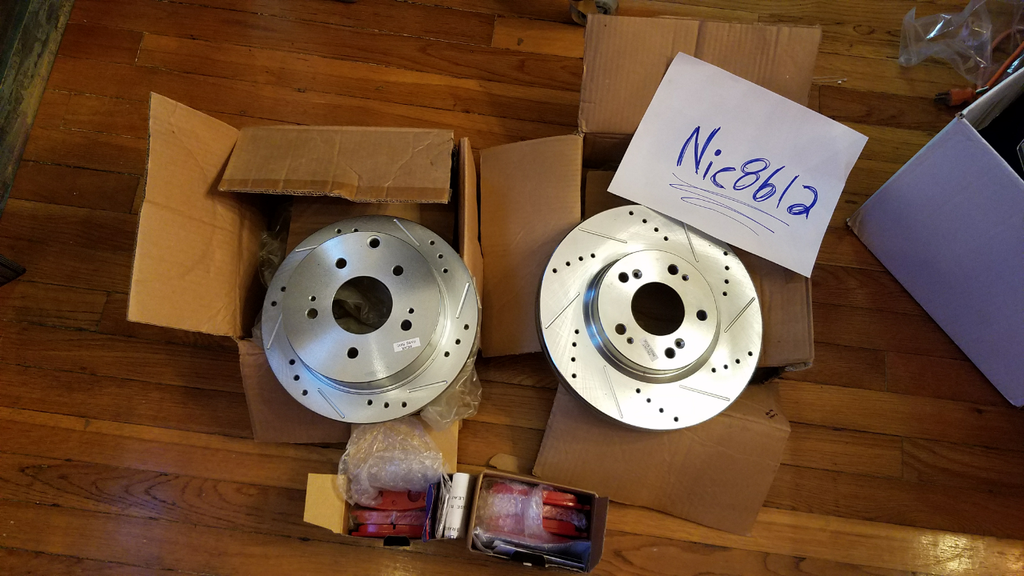 Thanks for looking!