Discussion Starter
•
#1
•
Okay guys, I blow when it comes to photoshop, but I want to see what my car would look like wish a couple different things added. I just ordered black projectors, and sold my chrome ones.
First: Can someone take the one of the pictures below and do the following.
A) Black out middle section of bumper including emblem, flat black
B) Photoshop the black projectors onto my car
C) Black out the roof of my car, gloss
D) black out foglight bezels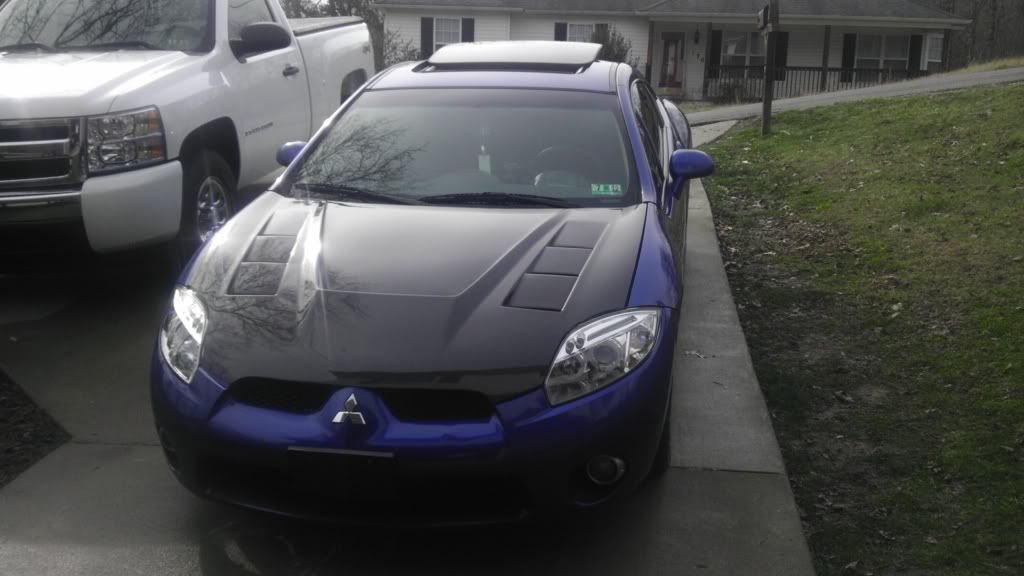 Second: Can someone take the picture below, and do the following.
A) Debadge "Eclipse"
b) tint tails/reflectors
c) photoshop the "blackout" spoiler. UV BLue posts w/ CF deck.
D) Black out the lower back bumper cutout. Flat black
E) Black out the mitsu emblem, flat black
F) black out the stock spoiler, flat black