Hey Everyone!
I know we already have the other thread, but here's a step-by-step "how to" with lots of pics, for those of you who want to fix your rear view mirror/lights on your own. : )
Thanks to member TheMonkeyHouse for sending in his mirror for repair. :yahoo:
1st, get a small flat tip screwdriver that will fit into the little square slot, and push it up to release the clip from windshield.
See here.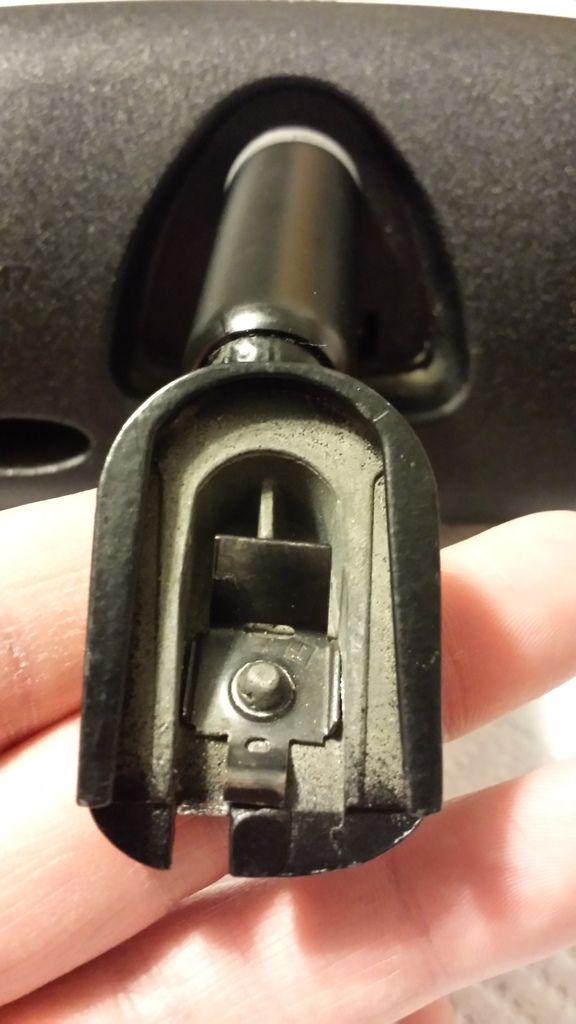 While holding the mirror with your other hand, pull it up to release it from the windshield.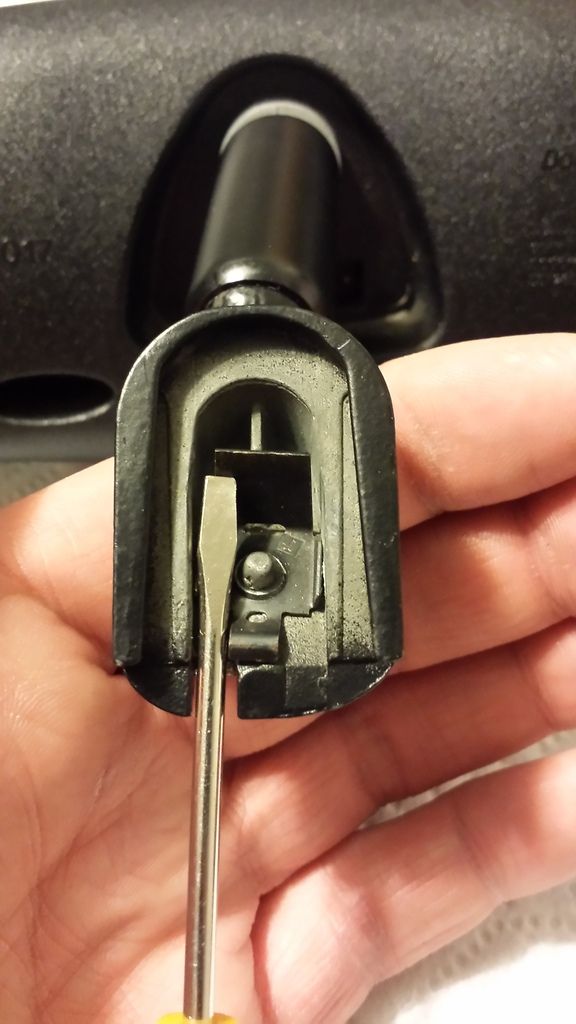 Unplug the mirror (push down on the tab and pull.)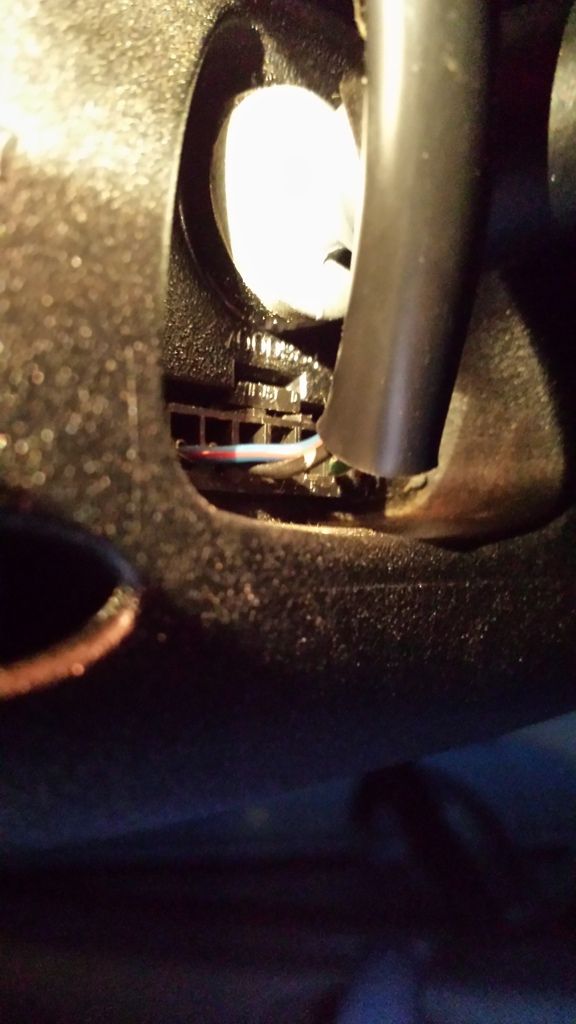 now you have the mirror out...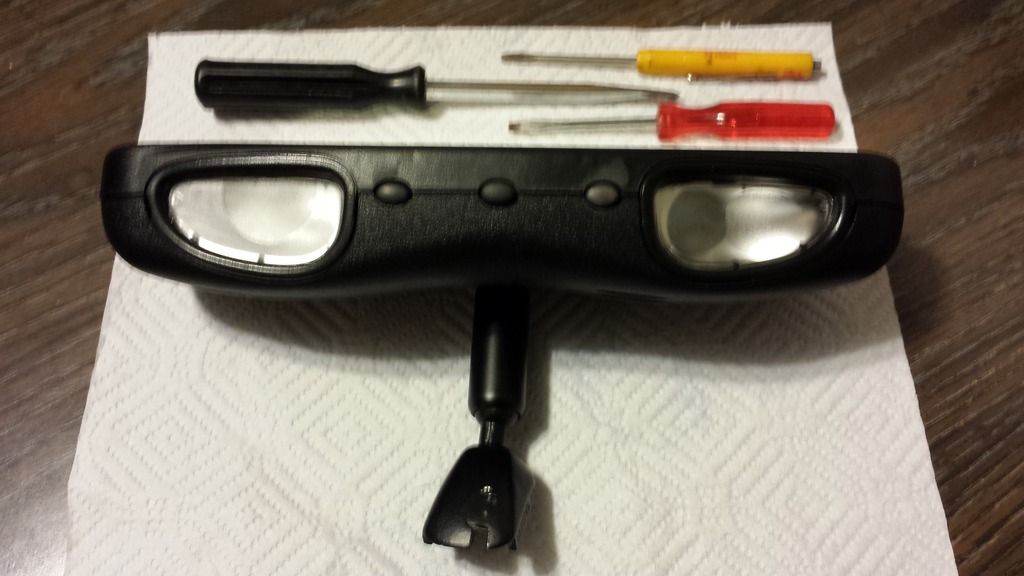 take that small flat tip screwdriver and pop out the light bulb covers by putting the screwdriver in these spots for it.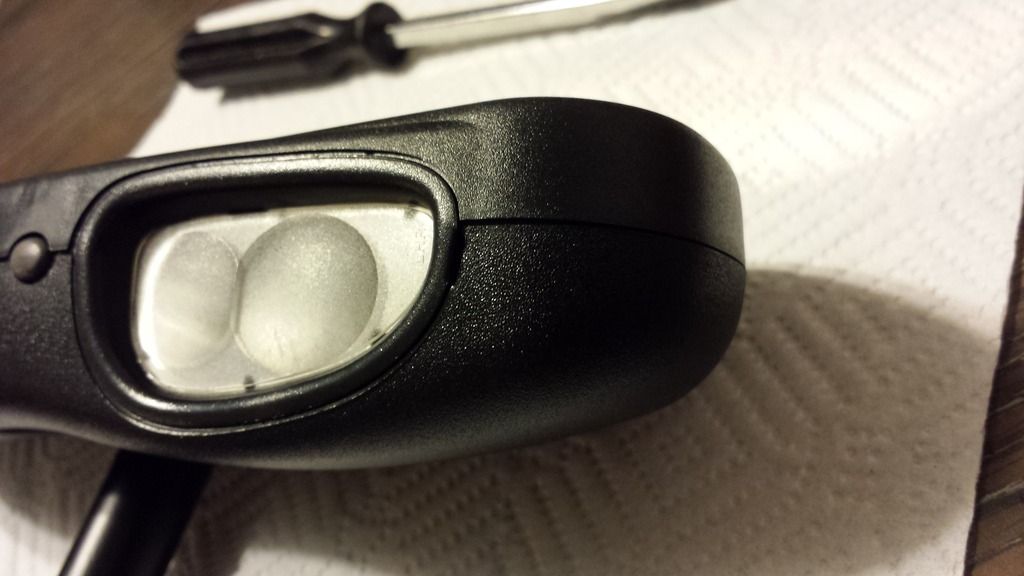 like this,gently lifting it up.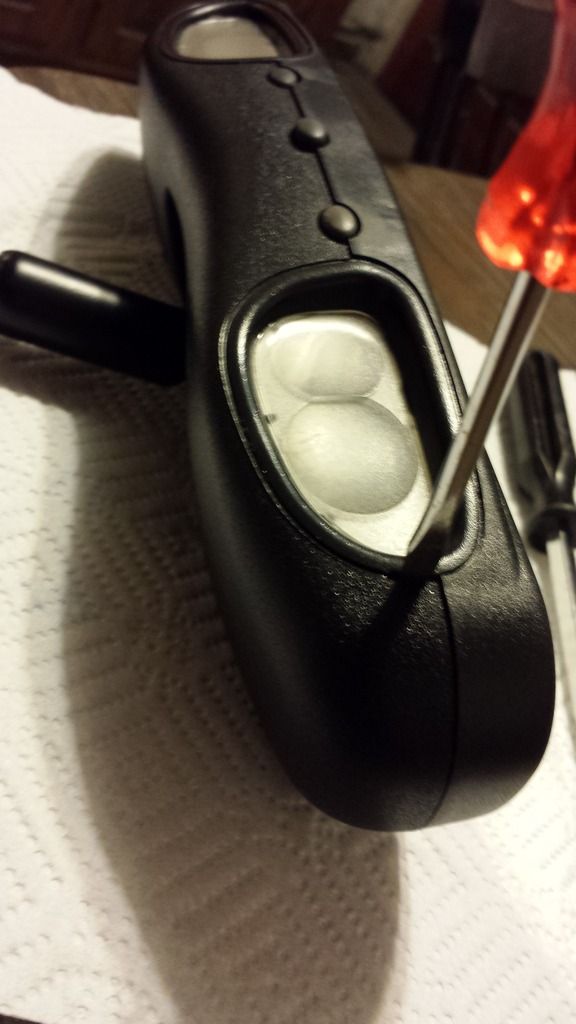 now its out.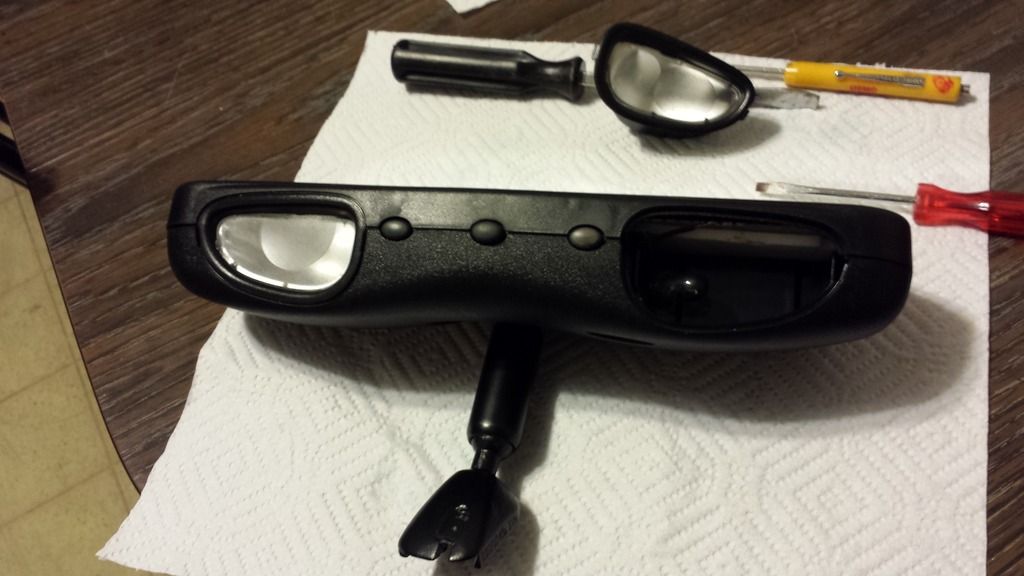 same thing with other side AND pull the light bulbs out.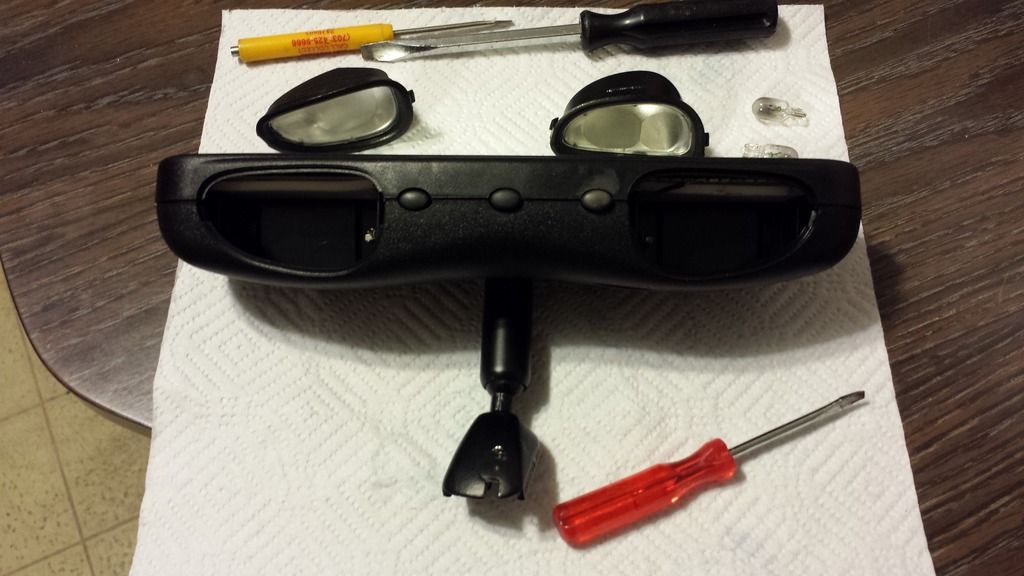 next, gently separate the plastic housing holding the mirror in place.
Its just glued together, and its plastic, so gently pull it apart here, then the other side.(DO NOT yank it open. you could damage your buttons/mirror)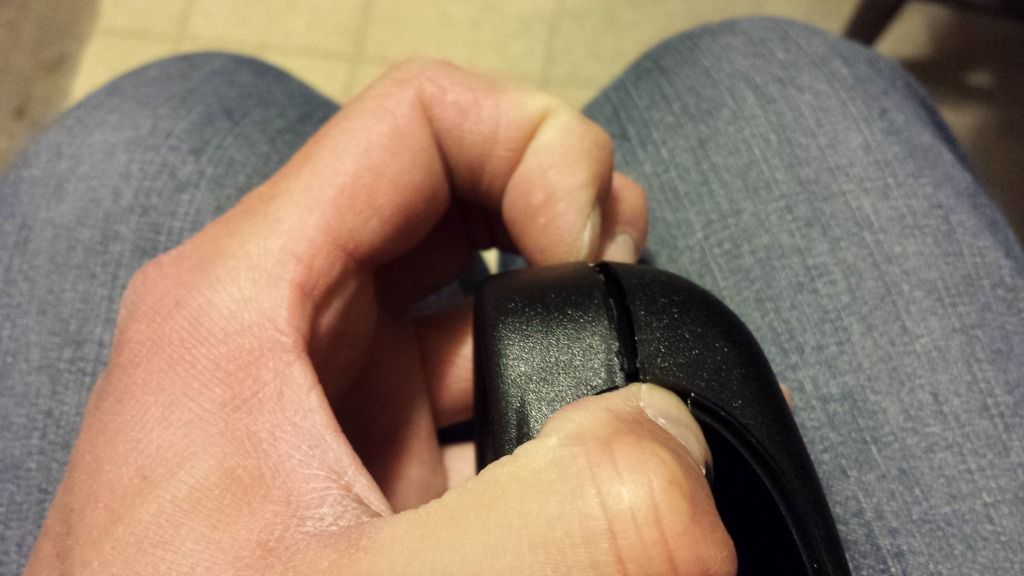 slowly open it and it should look look like this.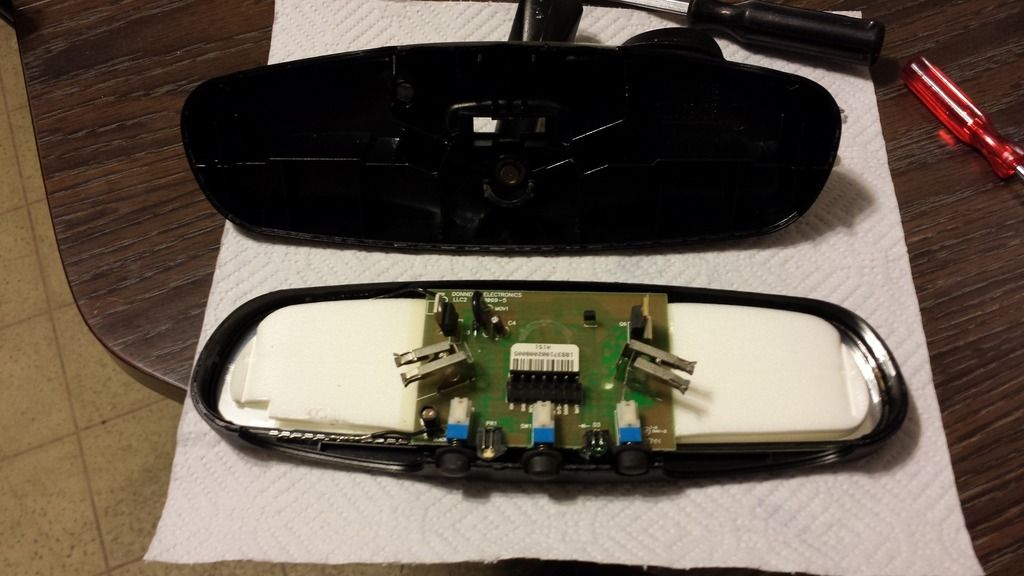 set the back housing aside.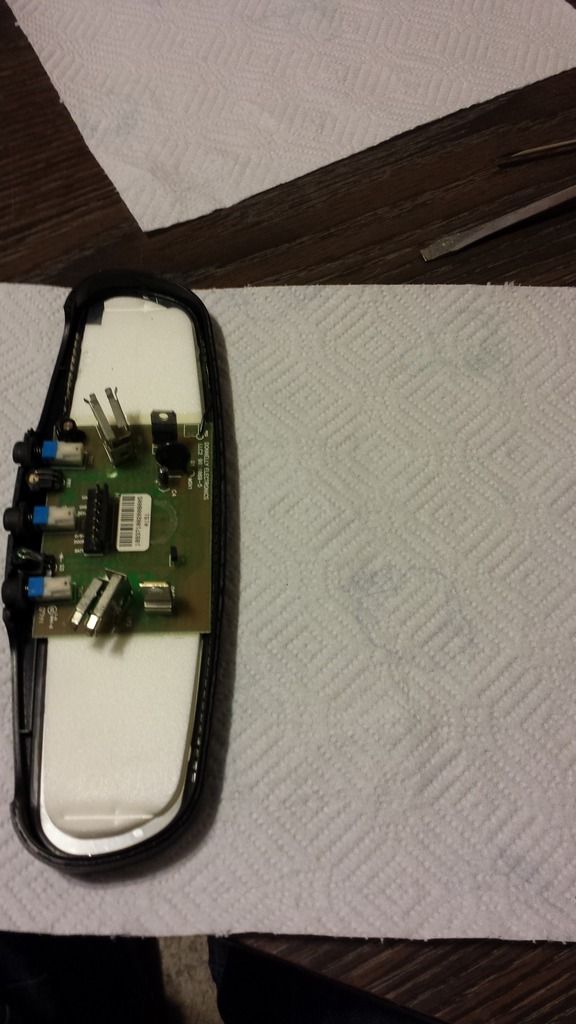 pull the mirror out of the front housing.
Its just sitting there, itll come right out.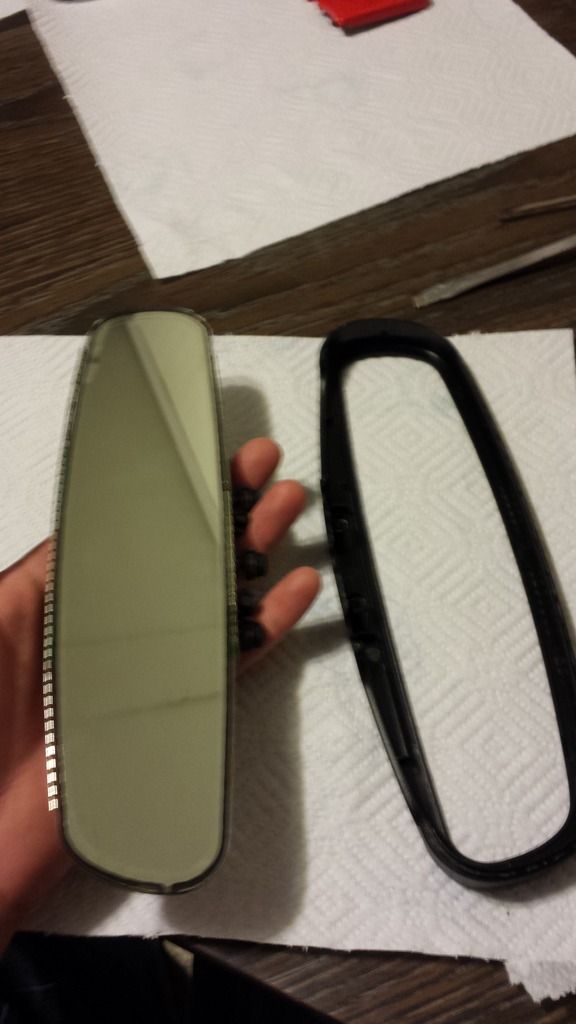 now we have the mirror out, BE CAREFULL of these 2 wires.
DO NOT disconnect them or break them. ( there the leads for the "auto dim" feature. NO NEED to mess with them. Were going to just flip the board over.)