Yes finally I have found the time to make my own thread for my baby. I got her during summer before my senior year of high school, my parents helped me with the down payment as a early graduation gift haha, so yeah I had no graduation party, but I do pay for everything on my own including everything that I have down to the car so far :wiggle: Anyways after trolling the forum for around 2 years and becoming a registered member for almost a year now I have finally decided to make my own ride thread. When first purchased she had 26k miles and completely stock, shes now coming up on 51k miles :mecry: I plan on keeping her till she falls over and dies :bigthumb: Anyways I thought I'd show you some current pics :naughty: and a current and future mod list. Rate. comment, suggestions would be appreciated...I have thick skin so go ahead say what you want :woohoo: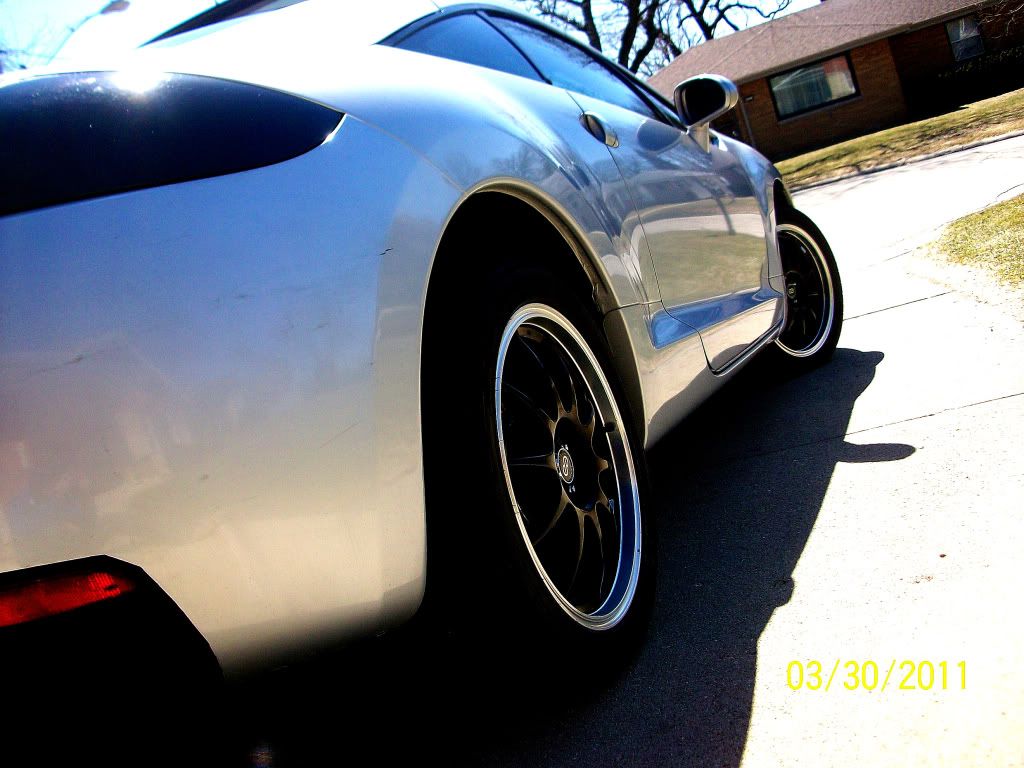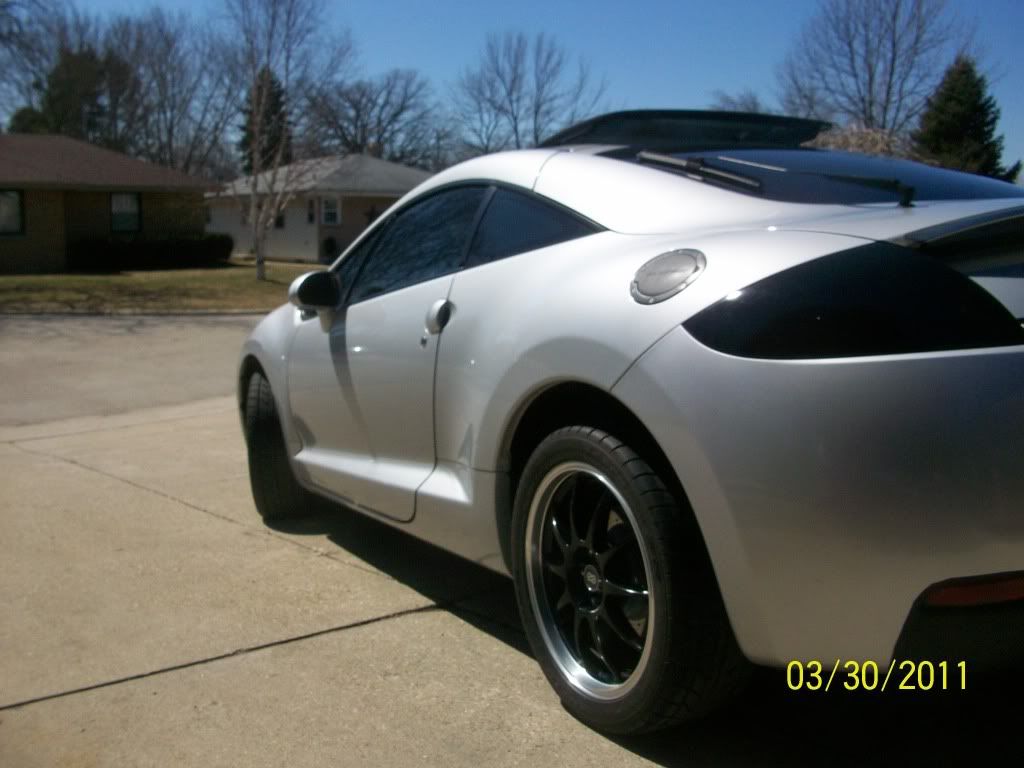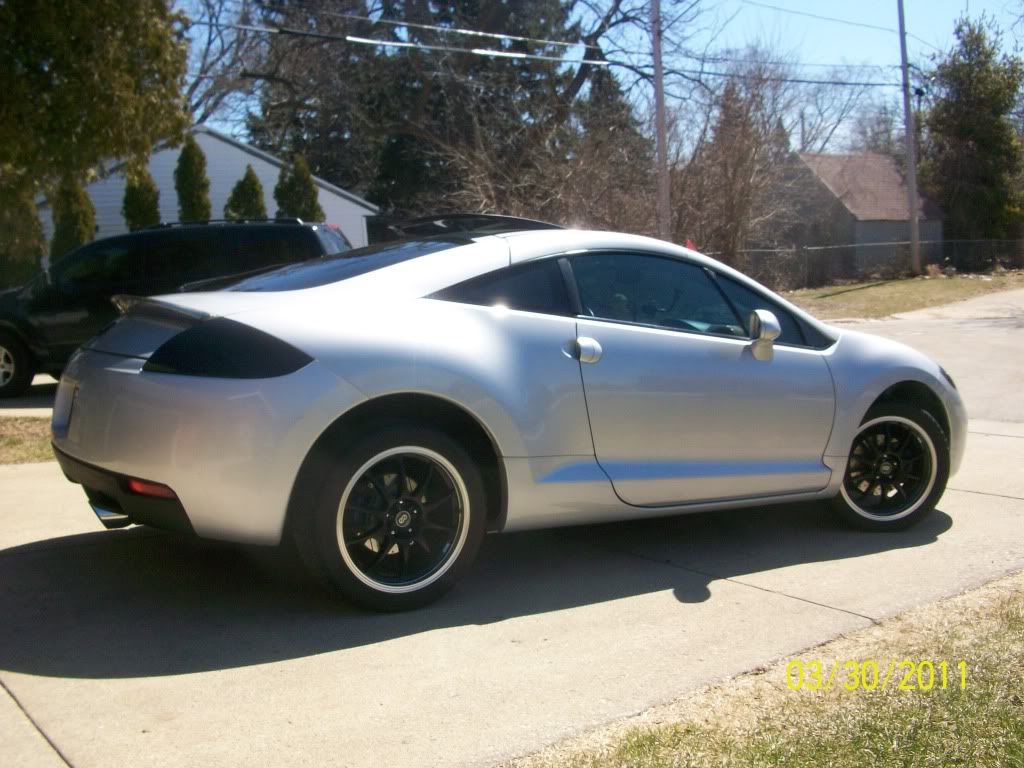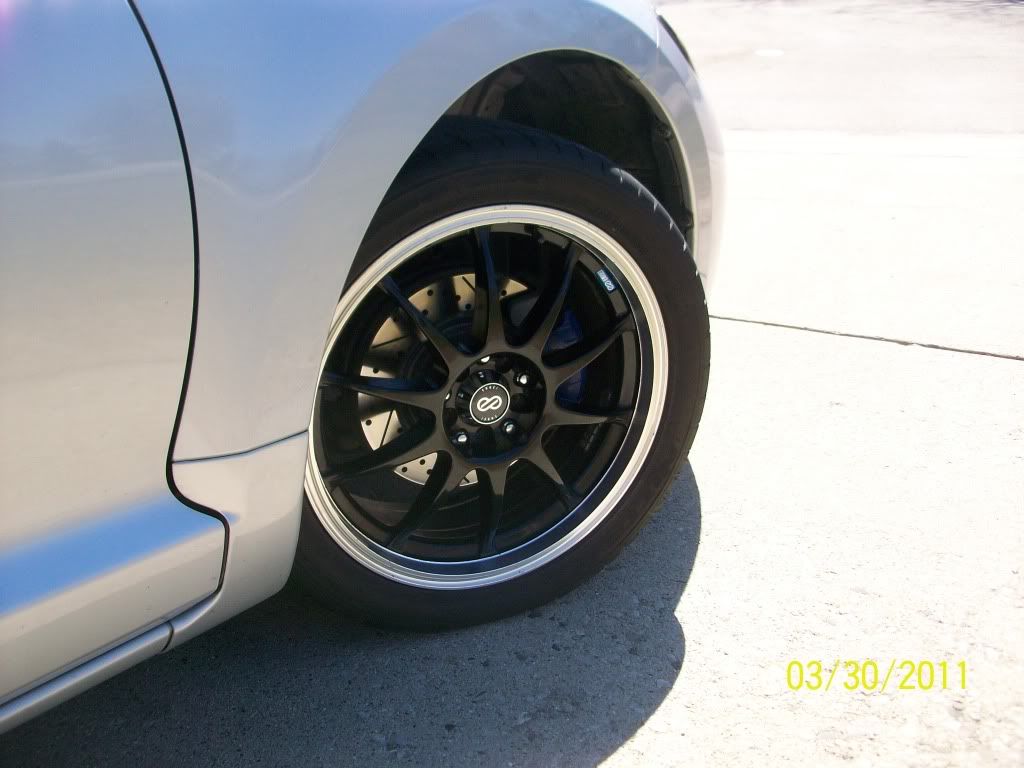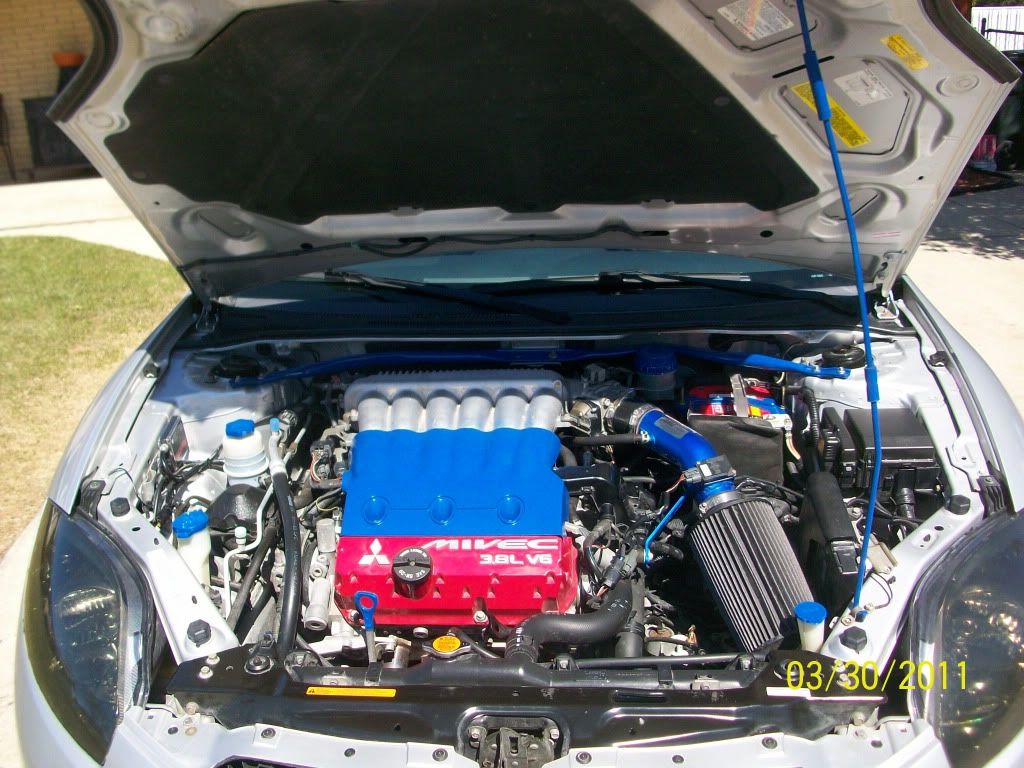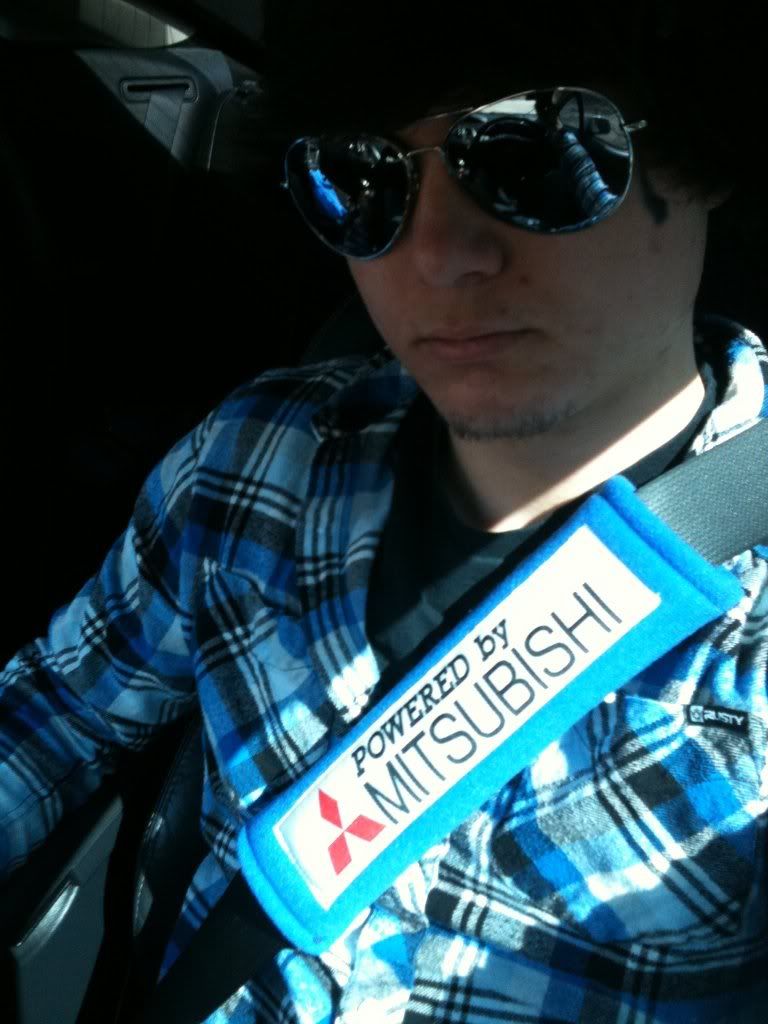 LOL yeah I know...
:facepalm:
Current Mod List:
***Show: 18" Enkei Rims, Nitto NT 555's All Season Tires, Smoked Headlights, Blacked Out Taillights, 15% Tinted Windows, Painted Ralliart Style Front & Rear Bumper, Debadged, Iceberg Blue 8k Bi-Xenon HID Lights, Blue Painted Calipers, Custom Blue Schema Engine Bay Paint Job, Mitsubishi Seatbelt Covers, Rocksford Fosgate Sound System With Custom 10" Sub Enclosed Box.
***Performance: AEM Cold Air Intake, Obx Longtube Headers, Catalytic Converter & Resonator Delete, 2.5" Straight Pipe, Magnaflow Muffler, Corsa Racing Chrome Muffler Tip, Optima Redtop Battery, NGK Platinum Spark Plugs, Royal Purple 5w-20, Drill Slotted Rotors, RRE Polyurethane Motor Mounts, AEM Fuel Ignition Controllor, Weight Reductions.
Future Mod List:
*Proflow Throttle Body
*Outlaw Spacers
*LED's In Grill & Under Dashboard
*BrainJ Harness
*Tri-Pod Gauge
*Coilovers
*Spoiler
*Then MAYBE a 50/75 Shot Nitrous Kit :wiggle: